No. 4 the puffer coat
A versatile coat is a winter must! Worn casually for a workout in the park, with a trendy flare for a day out in the city, or even styled for the office, the puffer jacket is a closet essential. With so many options, you're sure to find one that is simply irresistible!
The Trend Street Style
From Left to Right: Moncler, Long Puffer
The long puffer, furnished with fur trim, is classic. Worn with a graphic tee and beanie, this luxe coat also works casually.
From Left to Right: Moncler, Patterned Puffer
The patterned puffer downplays the puff factor and ups the style factor. Best worn with a pop of color and a little something that shines!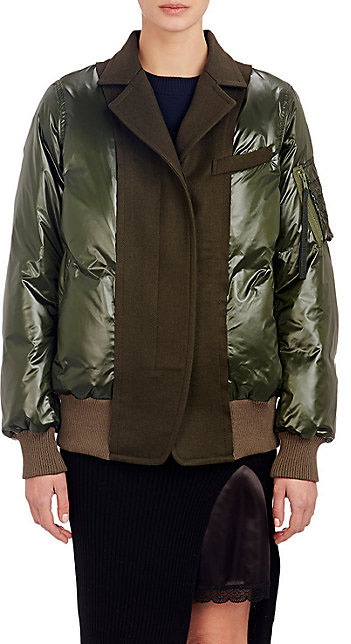 From Left to Right: Sacai Luck, Sport Puffer
The sport puffer is one of our favorites! Paired with something delicate and poppy, this puffer is the real MVP!
From Left to Right: Burberry, Belted Puffer
The oversized puffer not only combats the cold, it is also one shapely piece! With a sleek and fitted ensemble, the belted puffer creates the perfect silhouette with balanced proportions!
Yours Trending,
NYCSTYLIST